Mobility Equipment Recyclers started in 2013 as a social and sustainability venture aimed to benefit both people and the environment. We save mobility & medical equipment from landfills, refurbish them, and provide them at a considerable discount to individuals that need them.
We realize that a lot of people that need handicap equipment don't get proper insurance coverage, their copay's are too high, or perhaps their insurance company is taking too long to provide the equipment. We solve those problems.
The practice of sustainability does not stop at mobility & medical equipment. The showroom and office space at Mobility Equipment Recyclers is replete with re-purposed and recycled materials, from desks in the offices spaces to tables in the break area. We pride ourselves in our sustainability and social venture, to do everything we can to protect the world we have been provided with.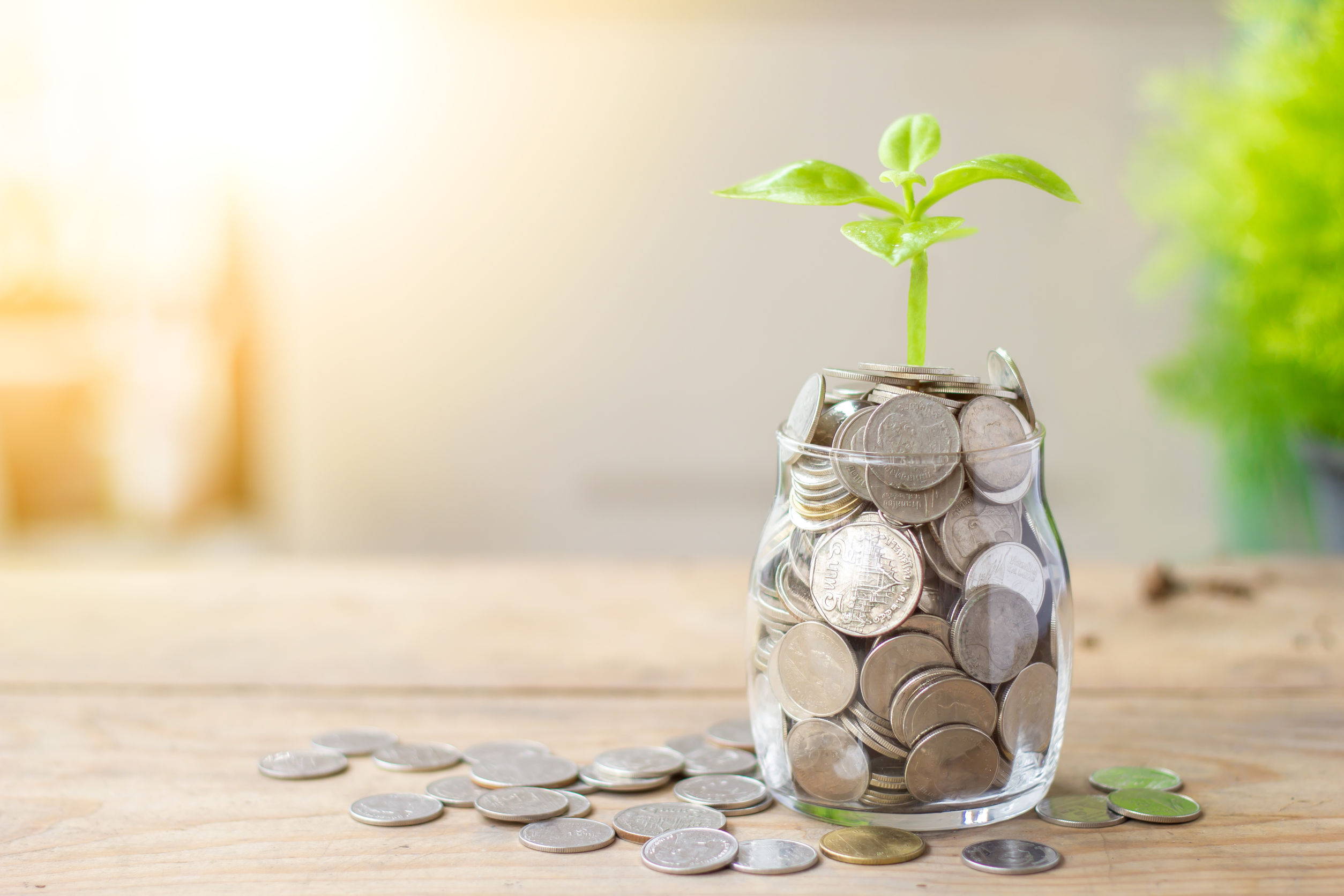 Here are Mobility Equipment Recyclers, we developed a unique sales process that allows us to offer various used and new mobility equipment for 50-90% LESS than our competitors. You don't need to worry about expensive insurance or co-pays while we're around.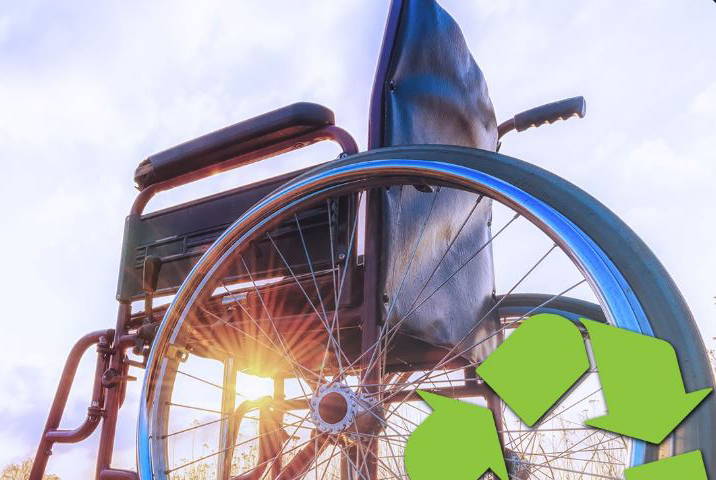 At Mobility Equipment Recyclers, we strive to rescue unused and unwanted mobility & medical equipment from ending up in landfills. We make it a habit to go above-and-beyond to reduce, reuse, and recycle all types of mobility & medical equipment so that we can take care of our earth as well as the humans that inhabit it.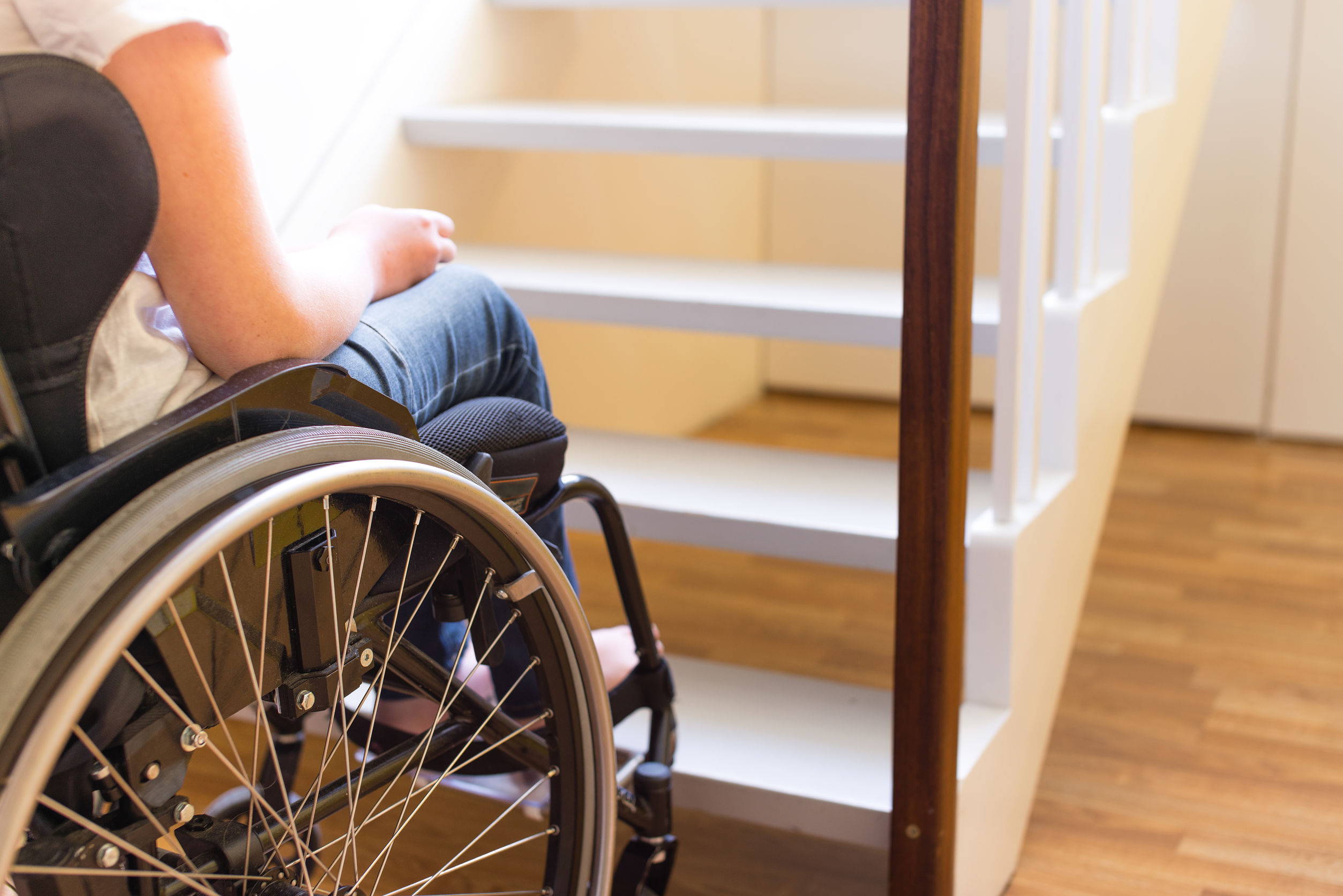 We are here to help you every step of the way. Whether you're browsing for a loved one or for yourself, you need specialized parts, or you need something installed in your home - we can handle it. Our expert technicians go above and beyond to make sure our customers are satisfied with our products and services.
Our Positioning Statement
What:
The only refurbished mobility equipment provider
How:
That can engineer fully customized solutions for each customer
Who:
For those looking to get moving on a budget
Where:
Mostly in New England, and all over the world online
Why:
Who are tired of over-priced quality equipment that doesn't fit.
When:
In an era where options are vast, but quality is rare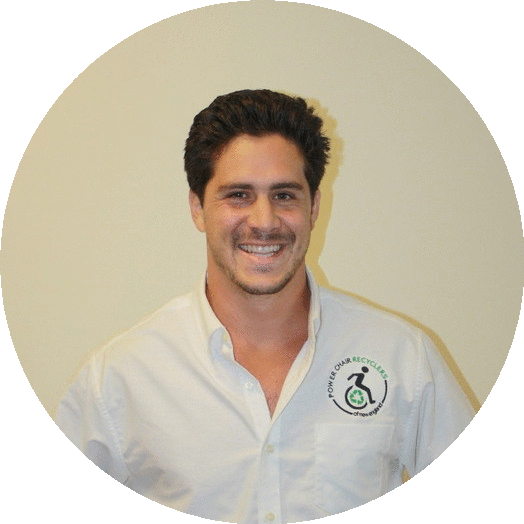 John Perrotti
Founder & CEO
Founder and CEO, John's passion for helping people and the environment helped grow MER to what it is today.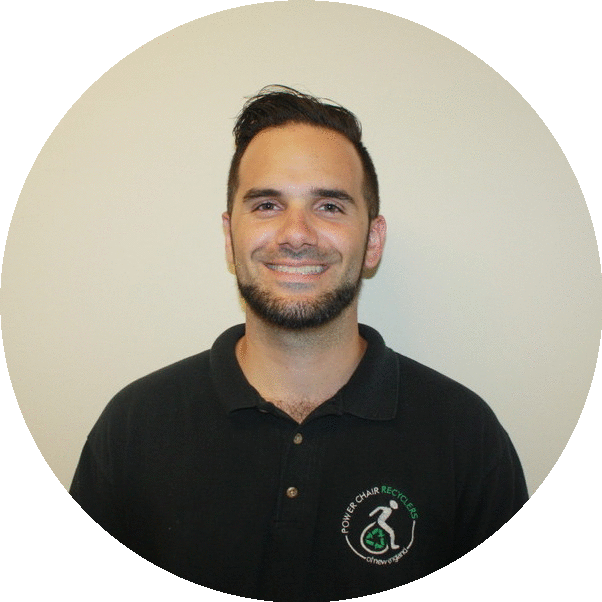 MER's business manager, Andrew played a pivotal role in the growth of the company since the beginning.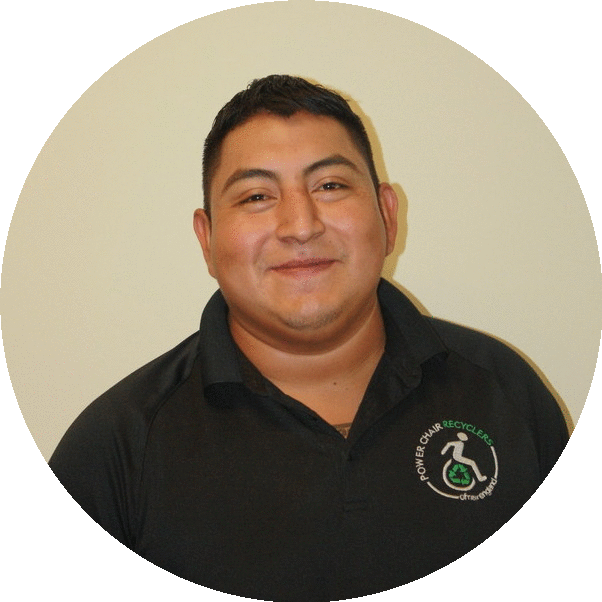 Raymond Smith
Head Technician
Our company's head technician, Raymond and his team specialize in repairs, rebuilds, and customizations.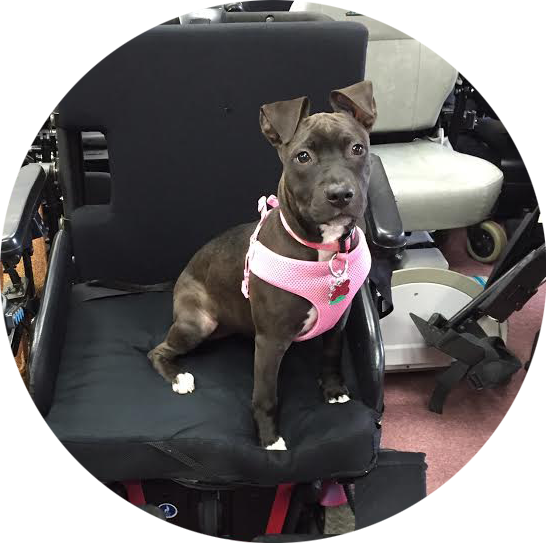 Bailey
Office Morale Specialist
When team morale is down, Bailey is there to bring it right back up.
"Because of them my client who is disabled was able to retain her independence for the weeks that she was otherwise going to have none. The smile on her face was huge when she saw the chair. John you are awesome! Thank you again!"- Audrey M., Power Wheelchair Rental

"No words can express the gratitude we hold in our hearts for the generosity you've extended. The donated scooter is and always will be a treasured piece of freedom. We thought that if the scooter required a license plate it would say 'smile' because the smiles on our faces to those on yours imparts true friendship. We thank you!"
"I needed a high-end rehab power wheelchair at a reasonable price, after I couldn't get Medicare to agree that I really do need that and I couldn't find what I needed anywhere near me. Andrew was able to deal with my very picky and detailed requirements via long-distance. It arrived quickly — shipped 2300 miles to me — and it's perfect!"
You are in advanced mode.
You can turn it off in left sidebar. To use advanced options, you will need to enter your own Google Maps API Key.
Get Google API Key